Shaikh Muḥammad ʿUzair Shams Teaching Right till the End.
October 17, 2022 § Leave a comment
A brother who was there said, "Shaikh Muḥammad ʿUzair Shams died the way he lived. I was with him when death came to him. A beginner student of knowledge at Dār al-Ḥadīth al-Khairiyyah was with me too and the last thing the Shaikh advised him with was to be serious in seeking knowledge and to practice writing by summarizing what he reads and hears. And to learn how to write correctly he advised him to become acquainted with [the dictionary called] 'Al-Muʿjam al-Wasīṭ' and 'Muʿjam al-ʾAʿlaam.' And before that in the very same sitting he tested the student to check his level in grammar, and morphology [ṣarf] and spelling, and here is a paper of the test he gave the student with the Shaikh's corrections: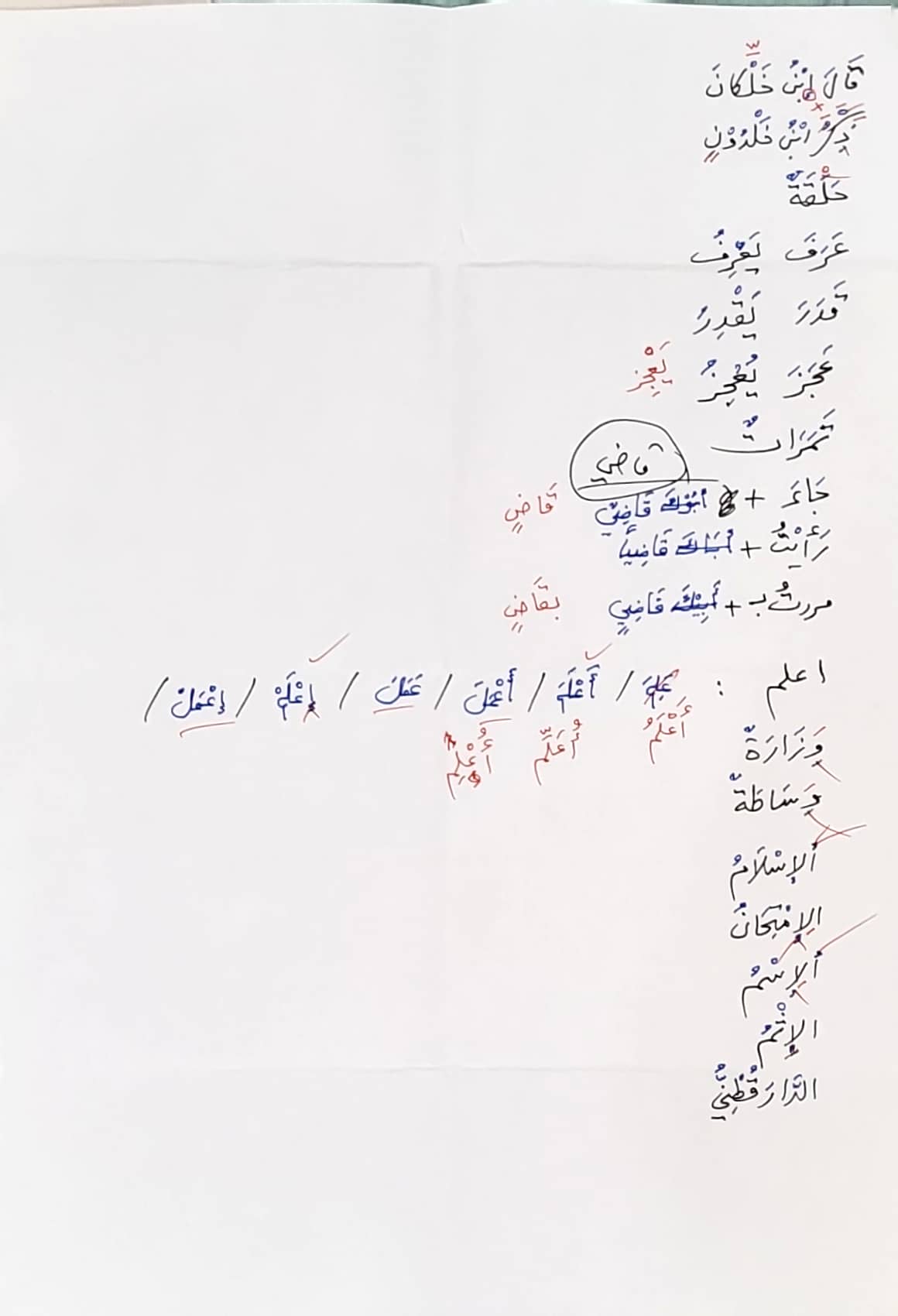 This is very painful, such a loss, Allaahul-Mustaʿān. May Allaah fill his grave with light and give him al-Firdaws.